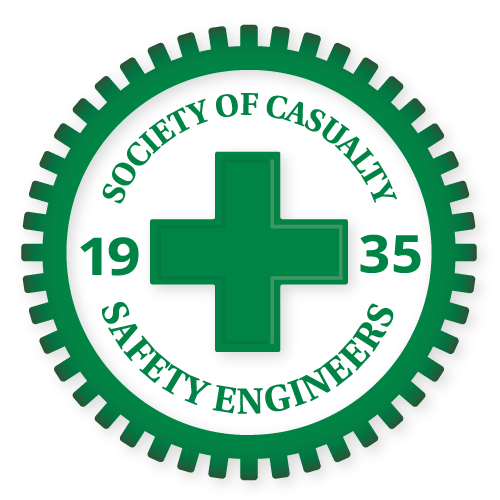 Our 88th Year
The Society of Casualty Safety Engineers is a Chicago-based Professional Organization that has been serving the needs of area safety professionals since 1935. Our purpose is to promote the professional status of the casualty safety engineer and others in the safety profession through Education and Fellowship. We aspire to keep our members abreast of current thinking in the field of safety and risk management.
Our organization is governed by elected officers. Business is handled by an executive committee. Board meetings are open to all members and are held 30 minutes before each lunch meeting.
Our membership comes from all industries.
Our monthly lunch meetings are held on the first Friday of the month from September through May at a local convenient location. A safety topic of current interest is presented in an informal atmosphere following lunch. Annual field trips are conducted at locations in the Chicagoland area.
Peter Kim, ARM – President
Richard Petitte, MS, CSP – First Vice President
Nick Duffield – Second Vice President
Mike Vitt – Third Vice President
Mike Kolberg, ARM, AIM, CPP – Treasurer
The Constitution and By-laws of the Society of Casualty Safety Engineers
Organized February 15, 1935 as CASUALTY ENGINEERS ASSOCIATION
Download the SCSE Bylaws by clicking the link.